How to Use the Web Wallet
---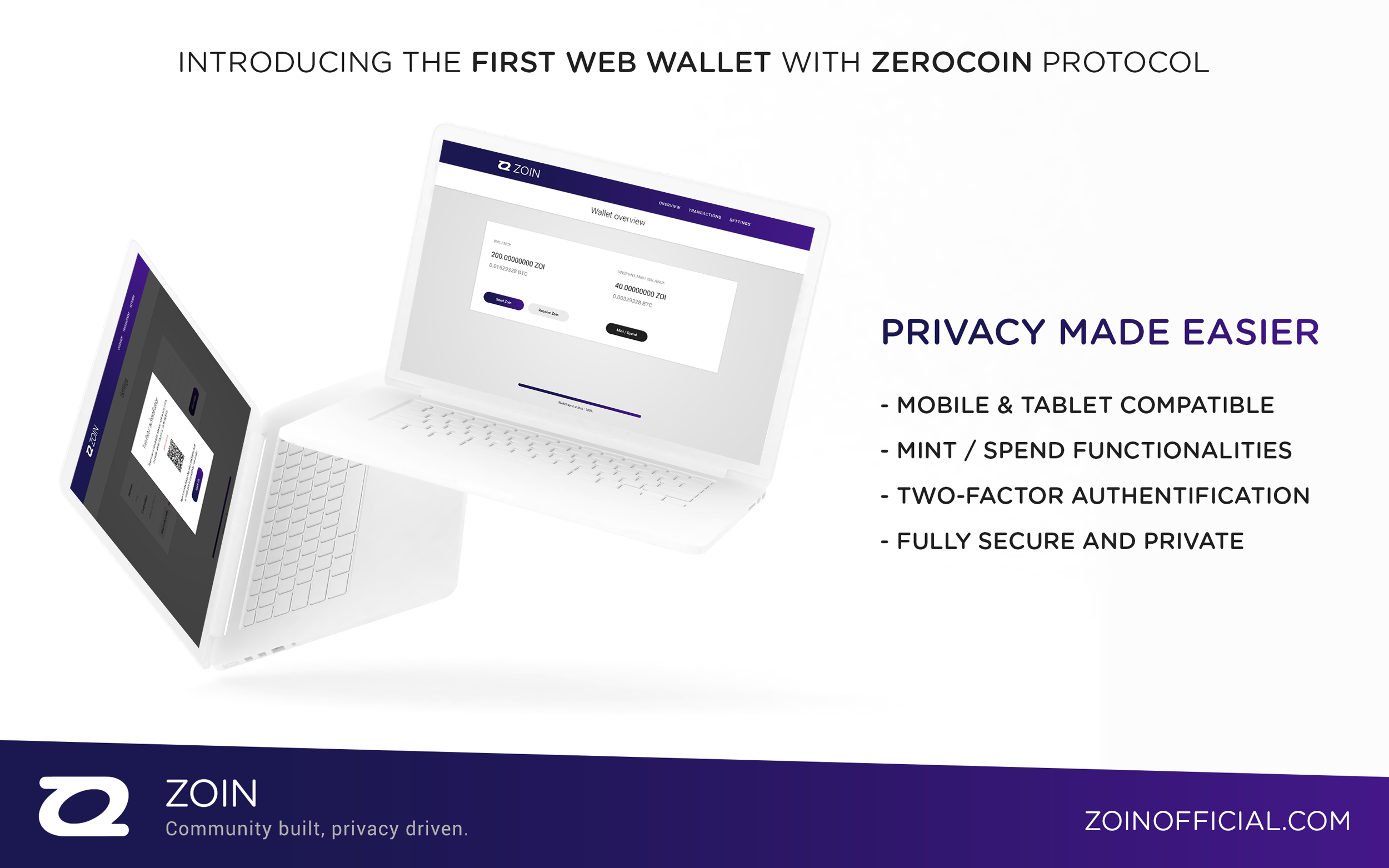 Why use a web wallet? For those wanting all of the Zerocoin privacy features of Zoin without having to download the entire blockchain unlike the desktop core wallets.
---
---
1.) Click on the 'Create an Account' button on the bottom of the page.
---
2.) Now you are on the registration page and you will need to fill out the boxes.
---
3.) Now you will need to add 2FA (two-factor authentication); this is a security requirement and is done through the Google Authenticator app. Scan your QR code with your phone using the app (explained in step below).
---
4.) Follow the illustrated steps for the Google Authenticator app to add the Zoin web wallet 2FA.
---
5.) Now you can enter the code you received in the app to sign in to your account.
---
You will now be on the overview page, showing your balances.
---
If you want to change the currency (USD or EURO)
you may do so under YourUsername–>Settings
---
You may also click the receive tab to get your wallet's address.
---
Once you receive a transaction you may view it on the transactions page.
---
To mint your Zoin, first go to the overview page and choose Mint.
---
You may now choose an amount you want to mint from the drop-down menu and click Mint Zerocoin.
---
Once you have minted your Zoin you are ready to spend. Click Spent on the overview page and select the amount you want to spend. This process takes 6 confirmations on the network before your funds are spendable in your main balance. Now you are free to send your Zoin anywhere you like anonymously.